With a new Necro campaign immanent, I thought I pull my old Orlock gang out and give them a tune up with the paint brush. I went with a Fairly standard paint scheme. Overall, I'm pretty happy with the paint job (most of my paintwork from when I was younger looks horrible now).
There are a few things I still need to fix. There are still some spots where the paint been worn and the bare metal is showing. The leaders' caution striped chainsword is pretty rough too.
The one area where I really mussed them up is the eyes. Some of them look okay, but some are awful. I've tried using my 1 micron, super detail brush and a magnifying glass, but I always end up applying too much paint, or missing the target. Next I tried a Sharpie ultra fine point marker to dot the eyes, but that didn't work too great either.
Any advice for doing half decent and consistent eyes?
The gang:
The Leader:
The Heavies: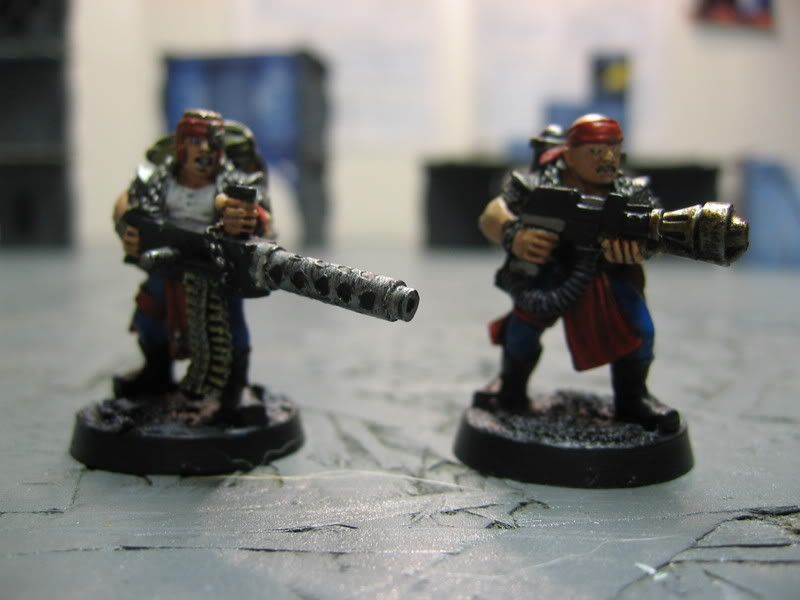 Gangers: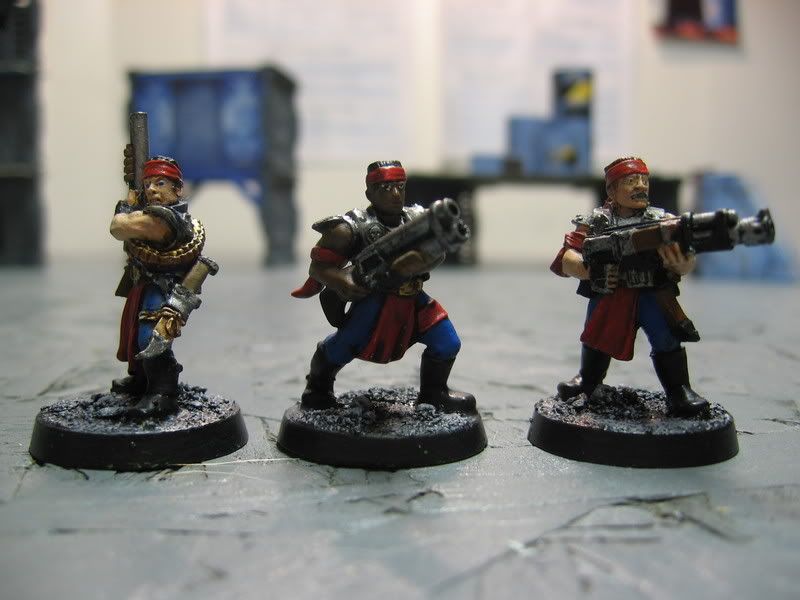 More Gangers:
Juves: